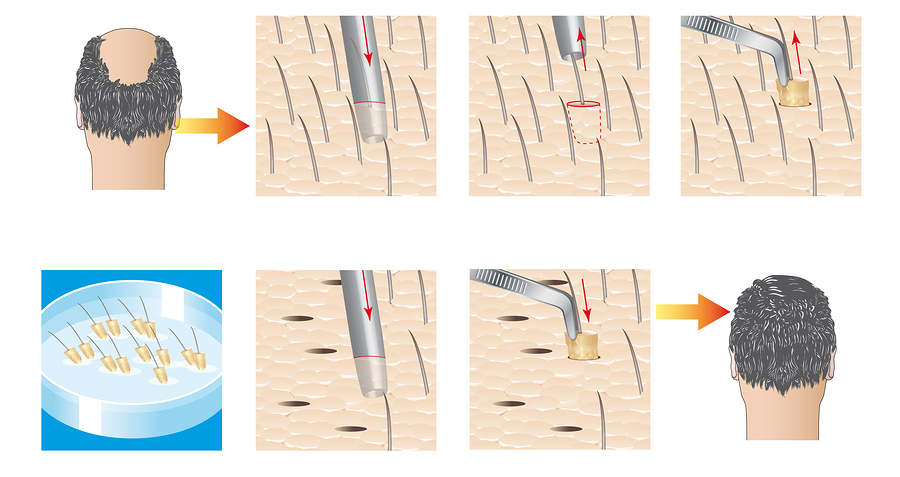 Hair Transplant in Essex
At Essex Hair Clinic, we provide world class hair transplant in Essex. Essex Hair Clinic is one of the leading hair restoration centers in UK and provides highest quality results for our patients.
Hair loss is a common problem that affects millions of people around the world, and it can have a significant impact on your confidence and self-esteem. Fortunately, there are a number of effective hair restoration treatments available, including hair transplant surgery. If you're looking for a hair transplant in Essex, you have come to right place.
One of the most popular hair transplant methods is Follicular Unit Extraction (FUE). This technique involves harvesting individual hair follicles from a donor area on the scalp and transplanting them into areas of the scalp that are experiencing hair loss. FUE offers a number of advantages over traditional hair transplant methods, including faster healing times, less scarring, and a more natural-looking result.
At our hair transplant clinic in Essex, we specialize in FUE hair transplants and have helped countless patients achieve fuller, more natural-looking hair. Our team uses the latest techniques and technologies to ensure that each FUE hair transplant procedure is safe, effective, and tailored to the unique needs and goals of our patients.
During an FUE hair transplant procedure, our team will use a specialized device to extract individual hair follicles from the donor area on your scalp. These follicles will then be carefully transplanted into the recipient area, where they will begin to grow and thrive. The procedure is typically performed under local anesthesia, and most patients are able to return to their normal activities within a few days.
In addition to FUE, we also offer other hair restoration treatments at our clinic in Essex which includes Platelet Rich Plasma (PRP) therapy. This involves spinning a small volume of your blood in a centrifuge which saperates the blood into various components one of which is Platelet Rich Plasma. This Platelet Rich Plasma is then injected back into your scalp to stimulate hair growth. Other treatments available in our clinic are Low level light therapy, Mesotherapy, Priscrption medication, Microneedling and Scalp micropigmentation.
At our clinic, we understand that hair loss can be a sensitive issue for many people, and we take great care to ensure that each patient feels comfortable and supported throughout the hair restoration process. We offer a range of personalized treatment options to meet the unique needs and goals of each patient, and our team is always available to answer any questions or concerns you may have.
If you're considering a hair transplant in Essex, it's important to choose a clinic with a proven track record of success. Our team has years of experience in hair restoration, and we have helped many patients achieve the fuller, more natural-looking hair they've always wanted.
If you're ready to take the first step towards a fuller, more natural-looking head of hair, contact our hair transplant clinic in Essex today to schedule a consultation.